Original title: Mr. Mo Yan visited Ding Qian Calligraphy Studio to visit and guide
On the afternoon of April 10, 2019, Mr. Mo Yan, the winner of the Nobel Prize for Literature, and Mr. Wang Shuzeng, the famous military writers, Ms. Wang Yu, Mr. Li Jun, and the famous erhu performance artist Li Xiangzhang visited the Ding Qian Calligraphy Studio.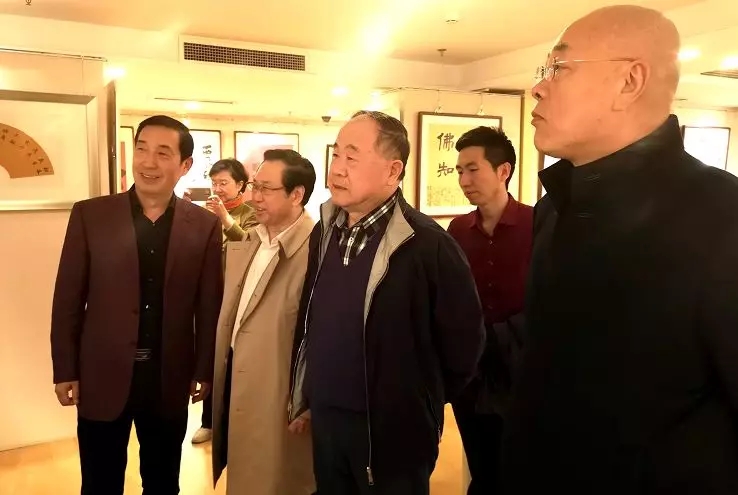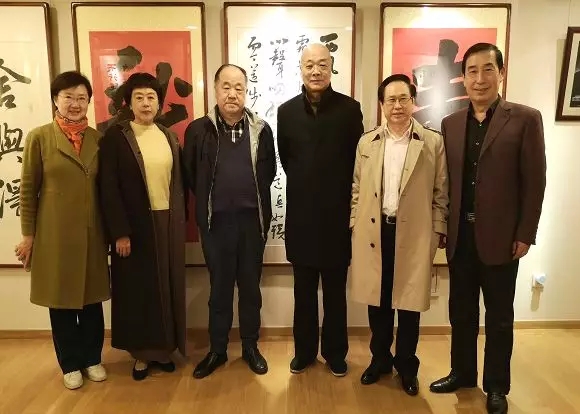 Mr. Mo Yan and his entourage watched the works of Qigong, Shen Peng, Zhong Shi, Li Wei, Zhang Hai and so on, and then watched Mr. Ding Qian's small calligraphy exhibition room. Mr. Mo Yan gave a high evaluation to Ding Qian's calligraphy works, and talked about tea, talked about ancient sayings, and talked about his views on literature and calligraphy.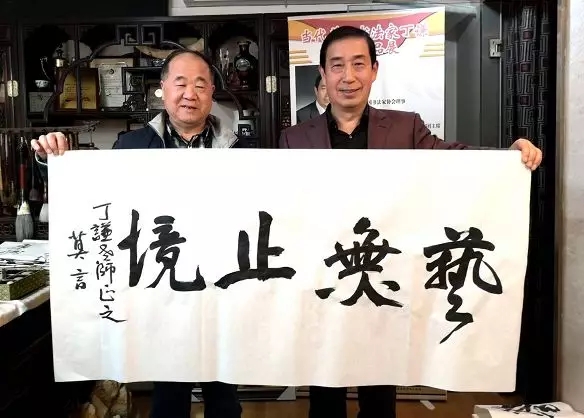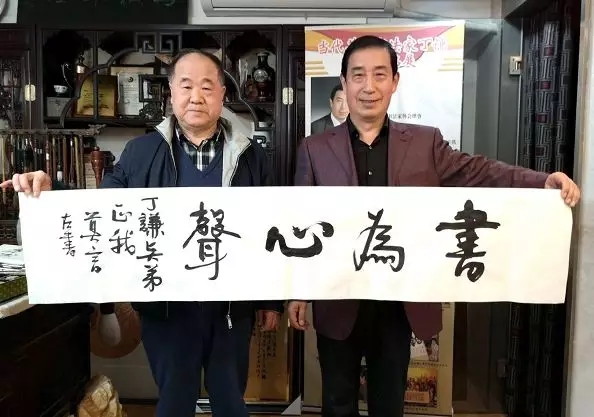 Mr. Mo Yan is the leader of today's literary world and can be described as a household name. In recent years, he has been deeply immersed in the book world, forming his own unique calligraphy charm. However, he still maintains a humble, low-key, honest style. During the calligraphy exchange, Mr. Mo Yan wrote the words in earnestly: "Ming Ding Qian" and "Zheng me", so that the people present were very emotional. As the saying goes, "The mature wheat ear, the head is always low."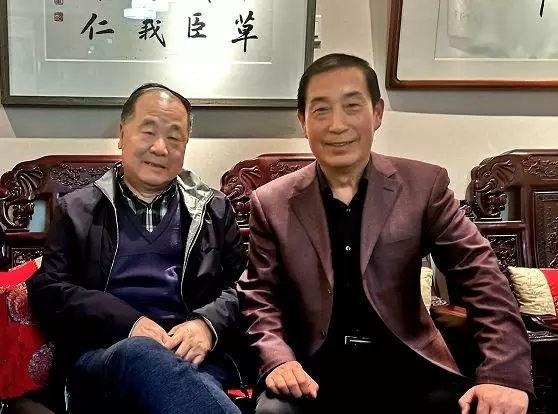 When he left, Mr. Mo Yan also presented his work to everyone and signed them one by one.
Back to Sohu, see more

Responsible editor:

xx